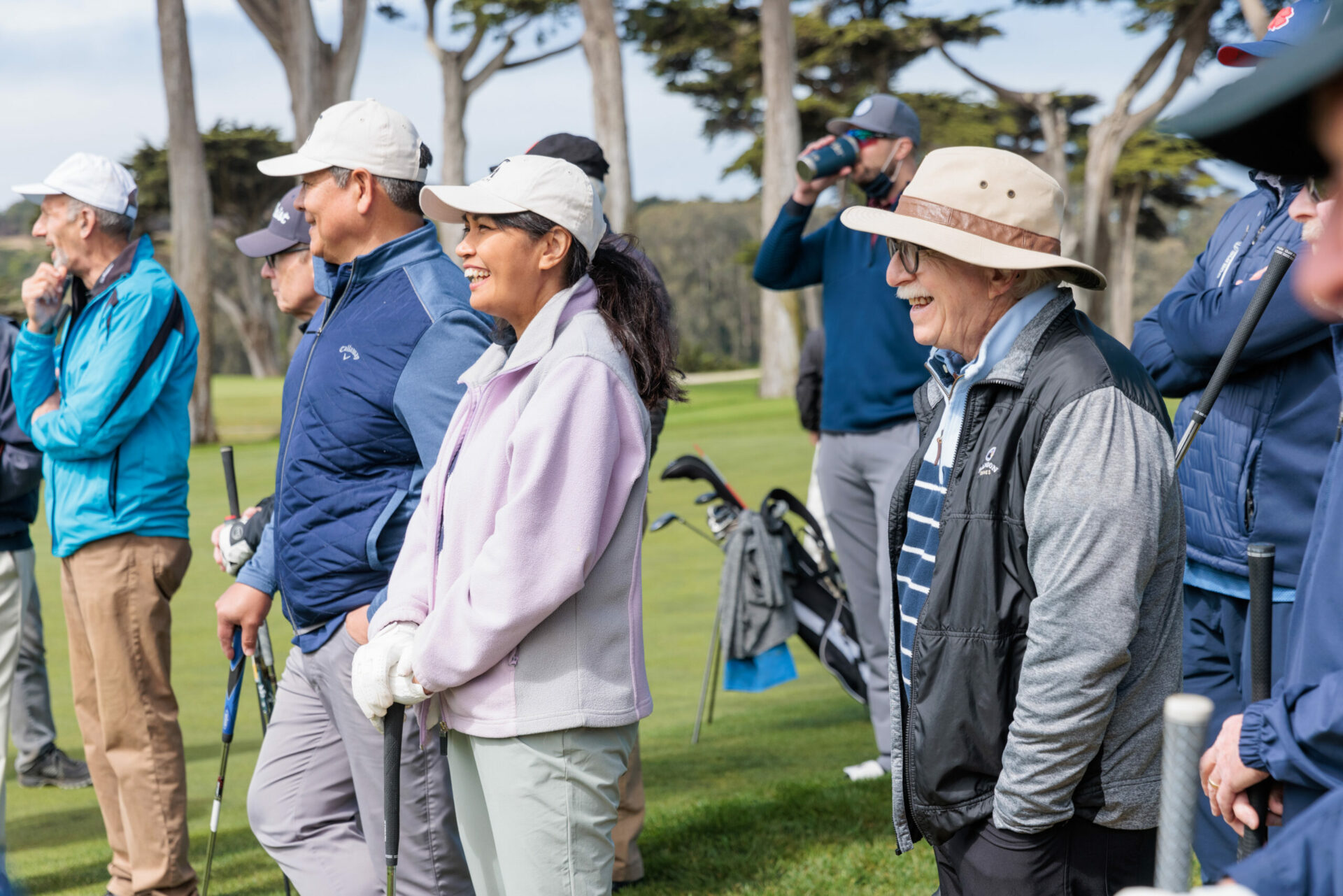 Thank you!
What a spectacular day it was! Everyone had such a great time at the 27th Annual Golf Tournament, Cocktail Reception & Awards Ceremony at Harding Park. Our heartfelt appreciation goes out to our community of sponsors, supporters, vendors, volunteers, golfers, and friends—our San Francisco Campus for Jewish Living family—for their support of our fundraising event. Through their generosity, we raised over $220,000! This total includes nearly $50,000 for our "Give Them a Break" Fund-A-Need, helping us to raise funds for three refurbished break rooms for our amazing, hard-working staff. It's not too late to contribute! You can still make a donation to our Fund-A-Need below.
Thank you to our sponsors!
LUNCH SPONSOR
Paulette J. Meyer & David A. Friedman
RECEPTION SPONSOR
Marian Byer & Family
EAGLE SPONSOR
Marsha & David Veit
BIRDIE SPONSORS
Lori & Phil Byer
Jessica & Michael Eisler
Shirley & Benjamin Eisler
Friend Family
Ron Olander & Steve Hallgrimson
PAR SPONSORS
Lisa & Alex Mann
TEE SPONSORS
Karen & Saul Jodel
Vicki & Scott Kahn
In Honor of David Friedman
Cathy & Jim Koshland
Gladys & Larry Marks
Robyn & Mark Setzen
Madeline Mendelsohn & Steven H. Shakin
Jan & Bob Newman
Peter A. Pollat, M.D
Anita Wornick
In Memory of Ronald Wornick
EAGLE SPONSOR

Acclaim Professional Healthcare
PAR SPONSORS
Interface Engineering, Inc.
Susana & Jeff Lerner/Floorcraft
Littler Mendelsohn/Sharon & Alan Levins
Morrison Senior Living
Moss Adams LLP
ONR, Inc.
Quest Technology Management
2022 Golf Tournament Committee
Peter A. Pollat, M.D., Senior Advisor
Steven Shakin, Senior Advisor
Joanne Bernstein
Aaron Colen
Jeff Ebstein
Benjamin Eisler
Jeff Gaynor, M.D.
Scott Kahn
Sofia Koshevatsky
Jeff Lerner
Jordan Mallin
David Veit