by Katherine Tick
Living Our Jewish Values is an initiative we launched earlier this year to enrich the spiritual experience for residents and their families, staff, and volunteers, by aligning ourselves with the Jewish values that are the foundation of our organization. When we observe holidays and cultural moments of note while connecting them to the values that ground our work, not only are we activating Jewish life on campus but we also are creating a kind of 'meeting place' wherein all of us can expand our understanding of and appreciation for the universality of these ideas. Celebrating as a community within this space of shared understanding enriches the experience for everyone.
JULY – HERUT
In July we honored the Jewish value of Herut, or freedom, as we celebrated both the birth of our country AND the 151st birthday of the San Francisco Campus for Jewish Living (SFCJL).  The teachings of Lord Rabbi Jonathan Sacks, z'l, guided our work—he emphasized that Herut represents collective freedom. That a free society, certainly a source of pride in America, rests on regard for other, respecting all our freedoms. Rabbi Sacks stated it well: "Freedom means more than losing your chains. It involves developing the capacity to think, feel and act for the benefit of others."
At SFCJL, our core values embody the essence of freedom: caring and compassion, integrity and honesty, sensitivity and understanding. These are some of the ways we lived Herut in July: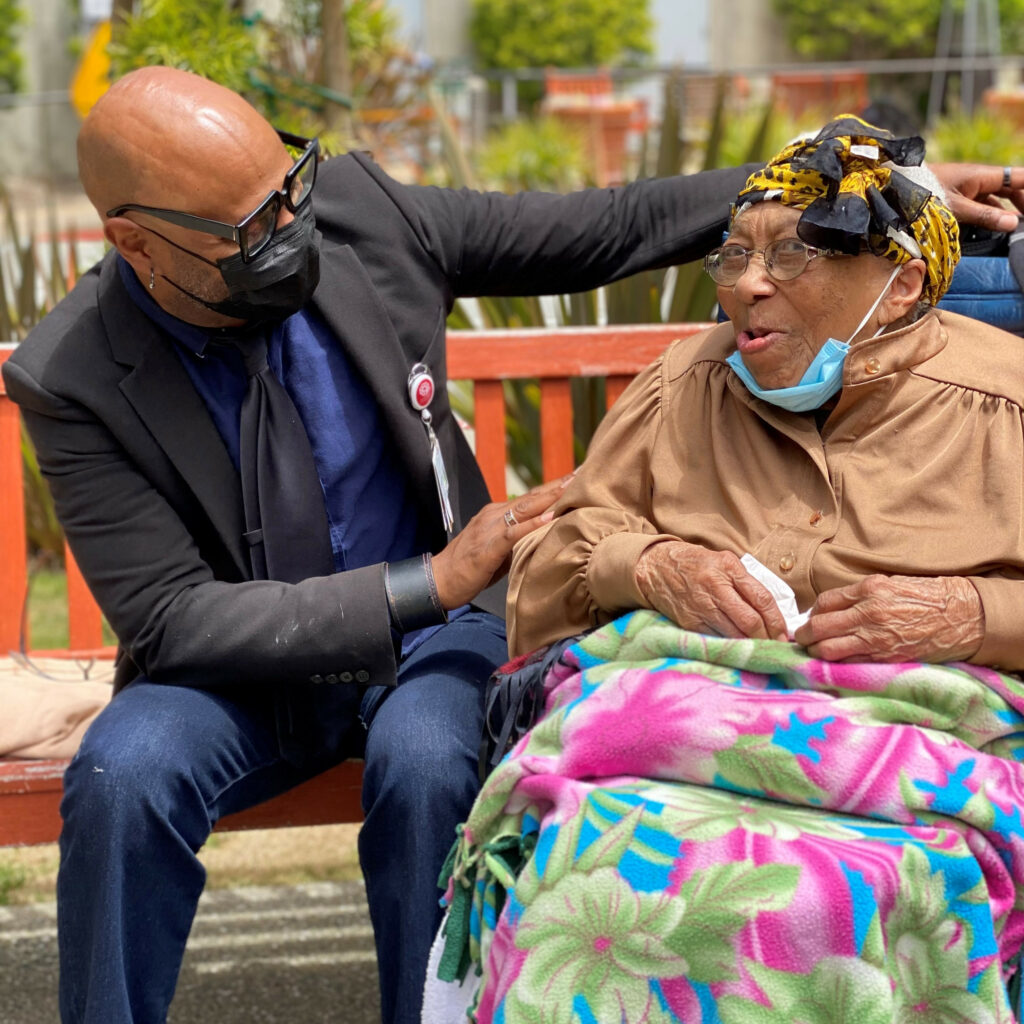 Operation Fresh Air
With Covid protocols in place, it was often challenging to make sure that nursing home residents were able to spend quality time outdoors. So, San Francisco Campus for Jewish Living volunteers launched Operation Fresh Air, a program where they actively engage residents and spend time with them outside in the many beautiful gardens we have on our campus. Within Operation Fresh Air's first three weeks, 95% of residents in the test group said they were able to go outside. The program is now being implemented campus wide.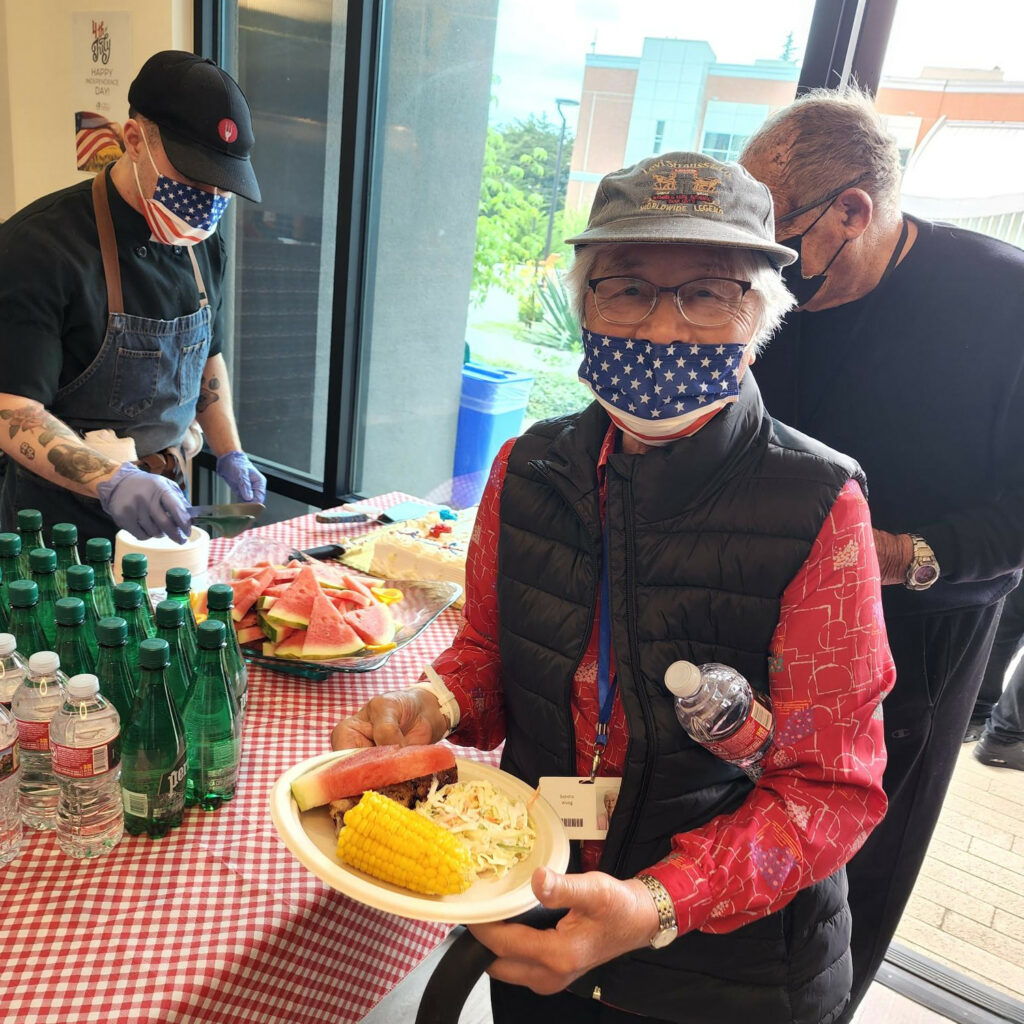 Independence Day BBQ
Frank Residences hosted an Independence Day celebration barbeque for residents, with flags and decorations aplenty and a delicious, all-American meal. Residents got into the spirit, wearing their red, white, and blue, and enjoyed a wonderful afternoon of community and camaraderie.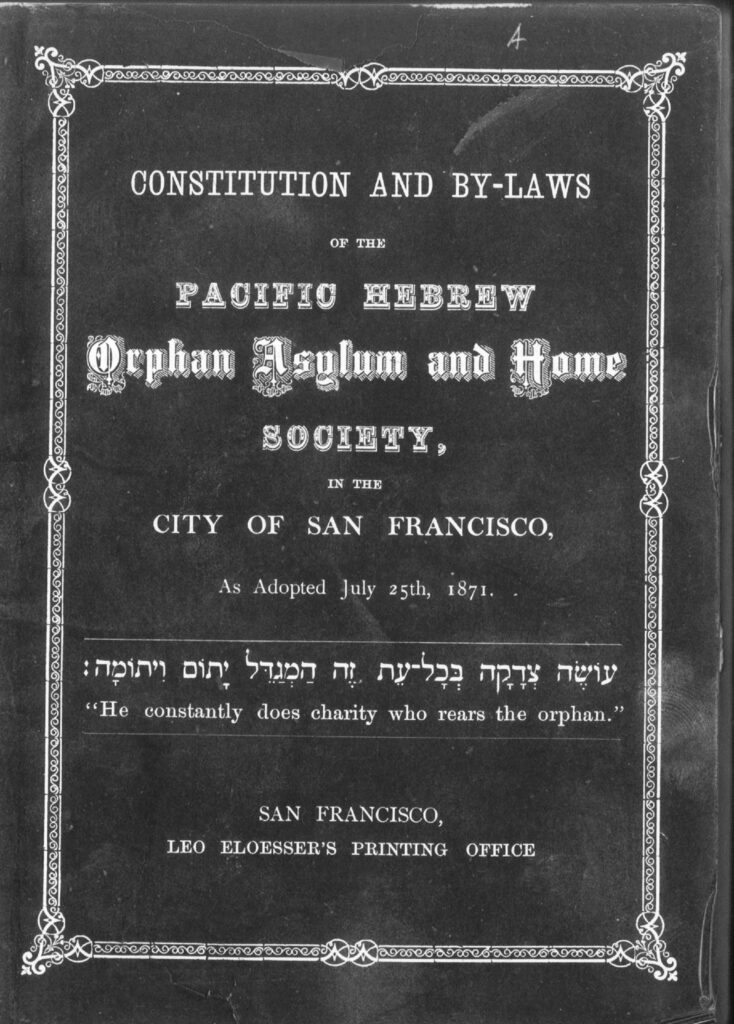 151 Years in Service
From its humble beginning on July 25, 1871 as the Pacific Hebrew Orphan Asylum and Home Society, the San Francisco Campus for Jewish Living has grown and evolved into one of the leading senior services and healthcare organizations in Northern California; a place more than 400 older adults call home, with more than 700 staff to support them. The community that SFCJL has built over the past 150 years enables the seniors who live here and come here for care to age well and live their fullest lives.
---
The August value is Chaverut or FRIENDSHIP. We picked this because August brings International Dog Assistance Week, National Smile Week, Friendship Week, and Be Kind to Humankind Week, including a focus on Volunteer Appreciation (a group we rely upon here at the SFCJL). Being able to forge new friendships is one of the most special parts of living—and working—on our campus. In Judaism, friendship is highly valued, being seen as one of the most important relationships in our lives.
It is because of our Jewish identity that we work to ensure a supportive and caring spiritual environment for all residents, patients, and their families, regardless of their religion.
Learn more about the ways you can support our Spiritual Life Program.