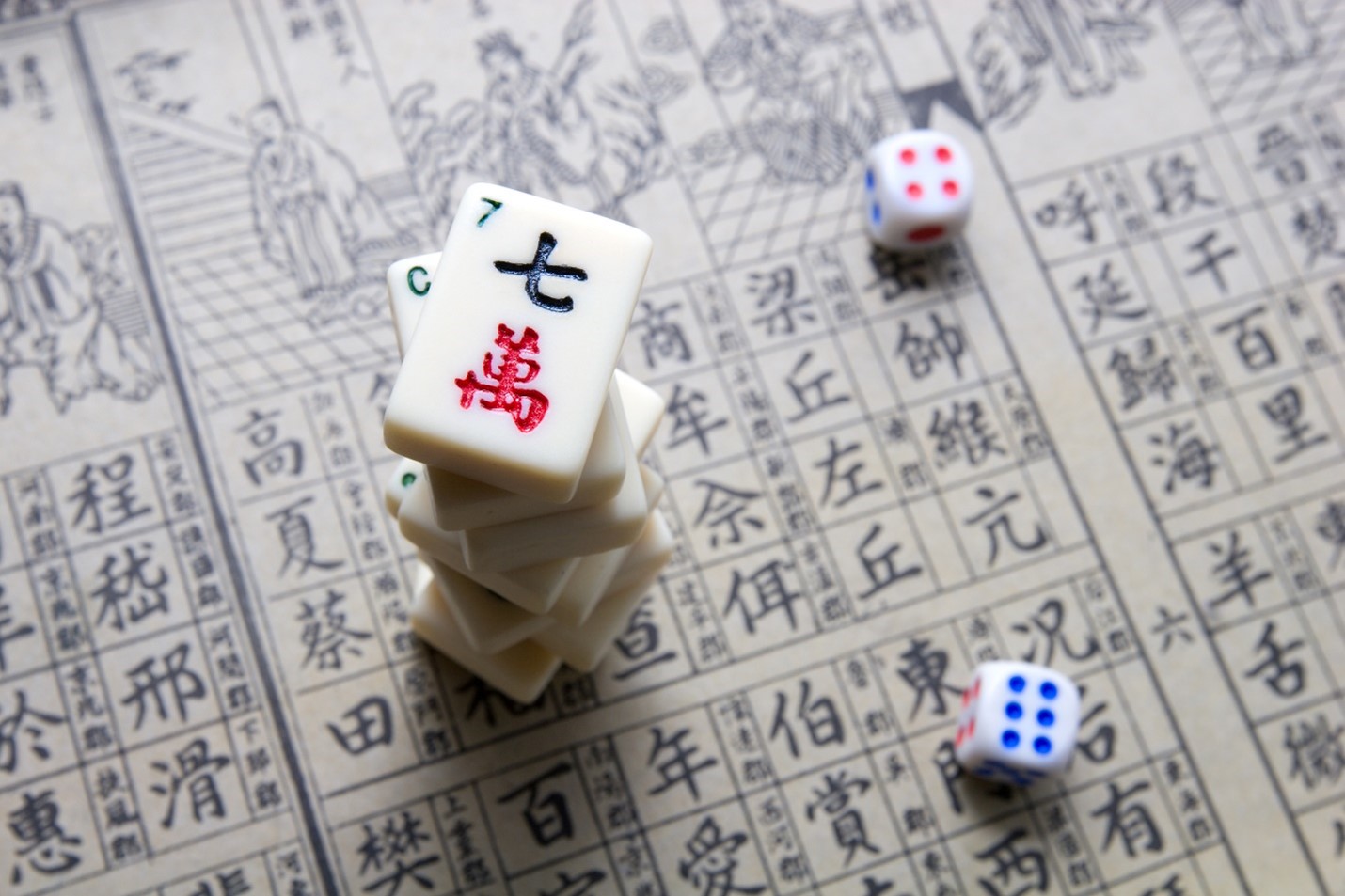 Life Enrichment is an integral part of the culture and person-centered care at SFCJL. Far beyond a mere calendar of activities, Life Enrichment programs stimulate curiosity, encourage community, and inspire hope to support the physical, mental, and psychosocial wellbeing of each resident and to create a senior living community experienced as a fulfilling, life-affirming new stage for older adults.
Judith Dancer
Director of Life Enrichment, Jewish Home & Rehab Center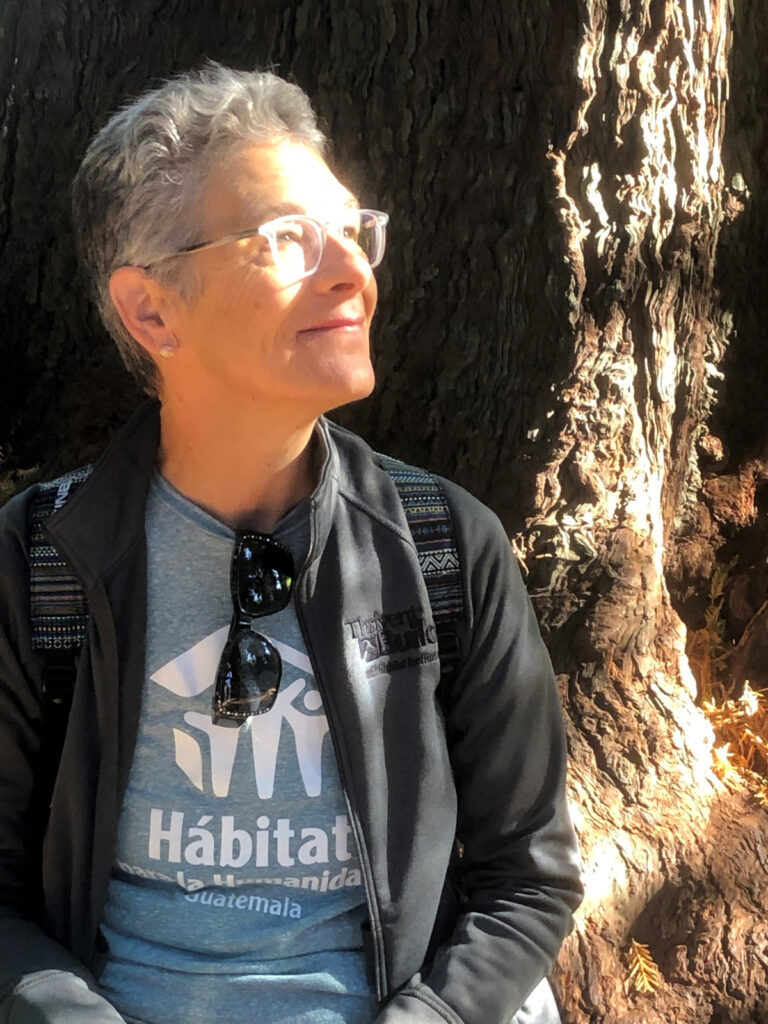 Judith Dancer is the Director of Life Enrichment at the Jewish Home & Rehab Center. She leads the department that delivers enriching activities and events that engage the residents and help them feel their purpose on a daily basis. She also oversees and supports the staff who facilitate programming. Judith says her favorite part of her job is witnessing residents and staff connecting and enjoying each other.
Our residents most love programs that allow them to be thoughtful and creative. Judith is passionate about creating authentic, in person programs that not only keep the residents' interest but also help them embody themselves fully, such as live music, movement classes, games, storytelling, and creative arts. In recent art classes, residents have been creating butterflies that will be part of a large installation celebrating renewal as our community begins to open again after pandemic restrictions. Regular dance and movement classes, as well as karaoke and holiday singing, provide fun as well as opportunities for residents to stay active.
Judith grew up in Detroit, Michigan, and Seattle, Washington. Her background is in the theatre. As a child, Judith dreamed of being a choreographer or a clown, and she has been both! She holds a degree in Theatre with an emphasis in Directing from San Francisco State University, studied dance and math at Western Washington State University, and studied Mime at Chabot College. She also is a trained Register Somatic Movement Therapist.
Before joining SFCJL in December 2020, Judith ran life enrichment programs at Alma Via Assisted Living in San Francisco. She credits her grandmother with inspiring her to work with seniors.
When she's not at work, Judith likes to read, walk her dog, go to museums, hike, dance, and hang out with her little family. "I'd love to go to dance performances again!" she says.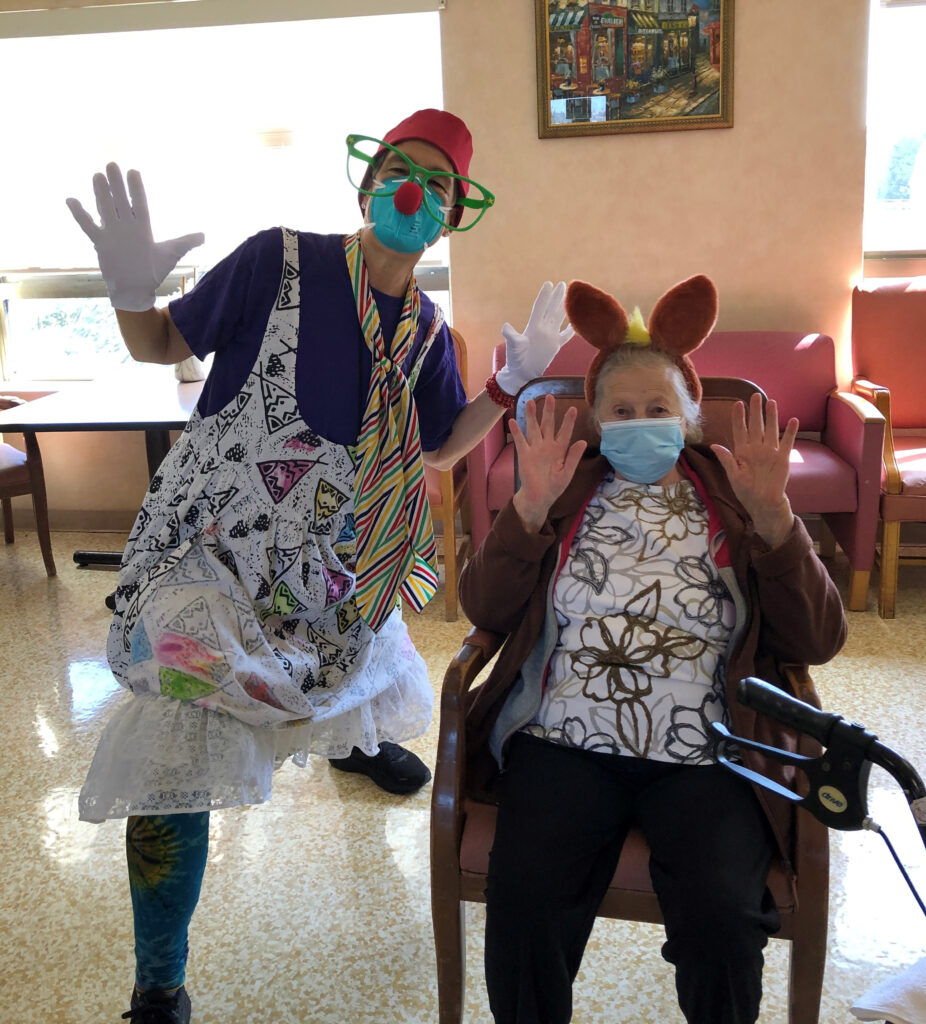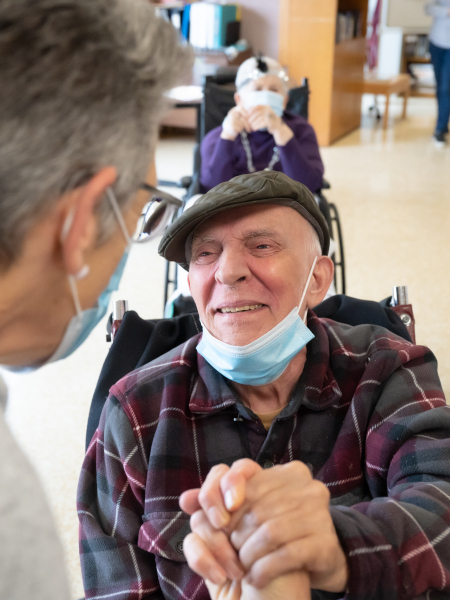 Q & A
If money were no object, what performer/artist/lecturer/teacher would you invite to SFCJL and why?
Wouldn't it be fun to get Bette Midler to sing here??
What is one thing about you that few people know?
I met Martin Luther King, Jr. when I was 5 years old.
---
Geoffrey Washburn
General Manager/Byer Square Programming, Byer Square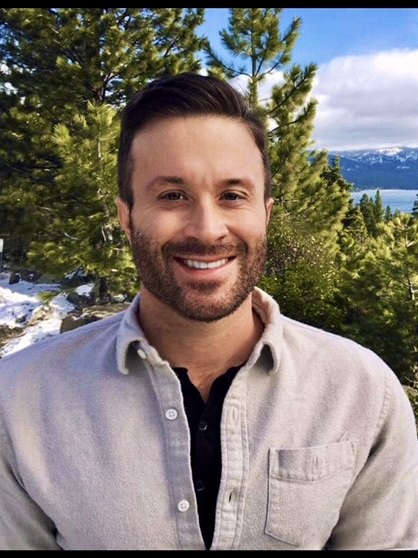 Geoffrey Washburn is the General Manager of Byer Square Programming. He oversees the health and wellness program, as well as Life Enrichment for Frank Residences and the Byer Square community. His priority in planning activities for Byer Square is to stimulate and create involvement for the residents, as well as to help them maintain their health with a fun, effective, and creative exercise program. He says his favorite part of his job is seeing the residents smile or be inspired to change their way of thinking about something in a positive way.
The programs and activities that are most well received in Byer Square are those that touch upon residents' natural talents and passions and also speak to their intellectual curiosity. The residents particularly enjoy lectures on science, politics, and art; films or performances that are thought provoking or beautifully produced; and art projects that allow them to dive deep into their creativity. The most popular activities have been tying a project residents are studying into a community event where they are able to showcase their talents.
Geoffrey grew up in Yuba City, California, and he also has a background in theatre. Playing make believe after school with the neighborhood gang and watching musicals led to a 20-plus-year career as a Stage Performer and Actor/Singer/Dancer. "This pursuit and area of study really opened my mind to many forms of art and culture and was a comprehensive education in the fine arts," Geoffrey says. "I have approached many areas of my life, both professional and personal, with the curiosity and structure that my training taught me."
Before joining SFCJL in October 2020 as a fitness specialist in the Herbst Fitness Center, Geoffrey was the Executive Director of Administration for BroadwaySF.
When Geoffrey is not at work, he loves to exercise or go on day trips. He also enjoys being quiet with a good movie and his favorite thing to watch is crime mysteries.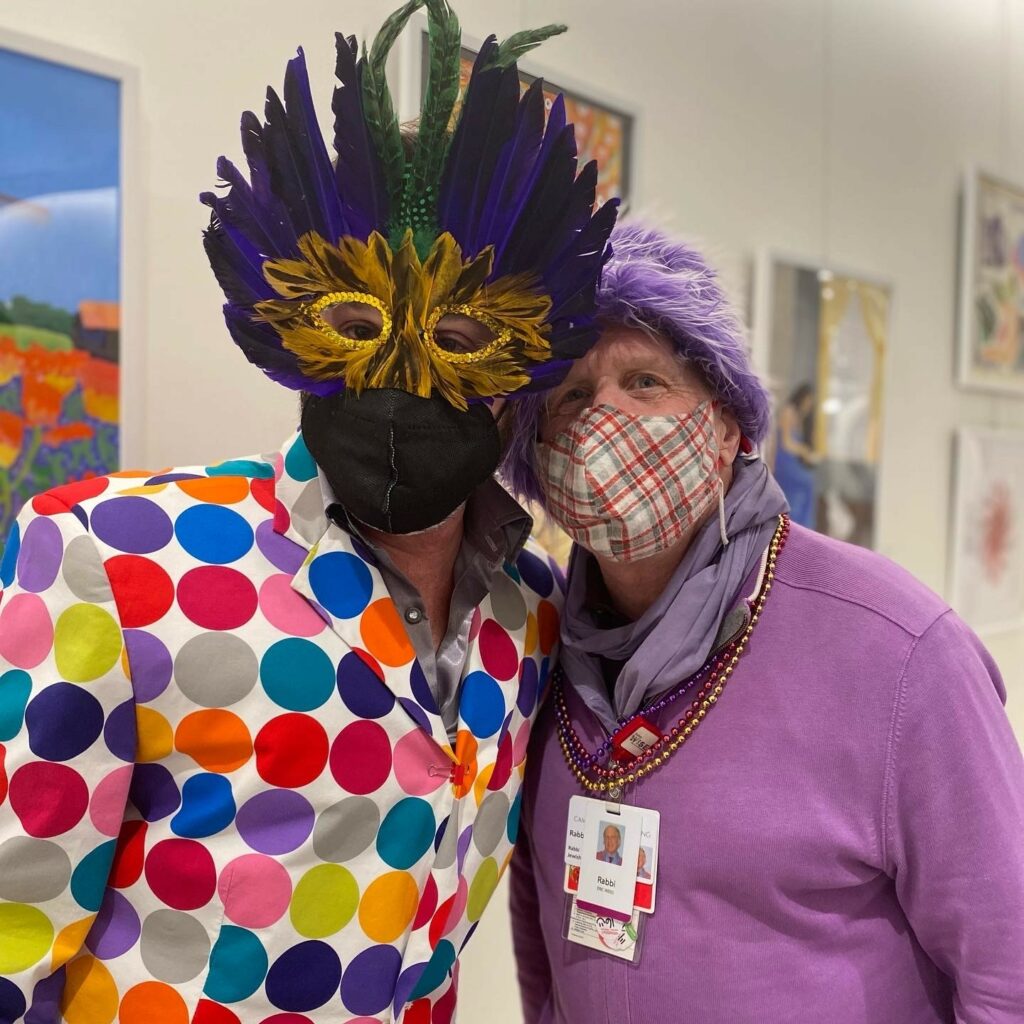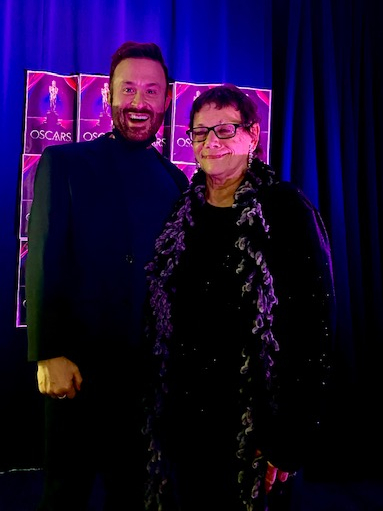 Q & A
If money were no object, what performer/artist/lecturer/teacher would you invite to SFCJL and why?
David Bezmozgis. David's books and films are not only entertaining, but informative. Immigration and tradition are major themes. He would touch upon Jewish history and social issues that resonate with our residents deeply. Or Bill Gates, or Michelle Obama. The residents love a success story. A person who has perseverance or invented something that has changed our culture and lives.
What is one thing about you that few people know?
I don't like capers. LOL
Our life enrichment department is funded by our generous community of individuals and foundations.