On Tuesday, April 5, the San Francisco Campus for Jewish Living held its annual Service Award celebration to acknowledge employees' years of service anniversaries and to announce the winners of the BRAVO Employee of the Year awards. Representatives from departments across our campus and leadership teams came together in the Barbro and Bernard Osher Performance Center for the presentation ceremony and reception. The event was a wonderful expression of community, with employees able to spend time together celebrating their colleagues and enjoying our new performance center for the first time since Covid restrictions have been in place.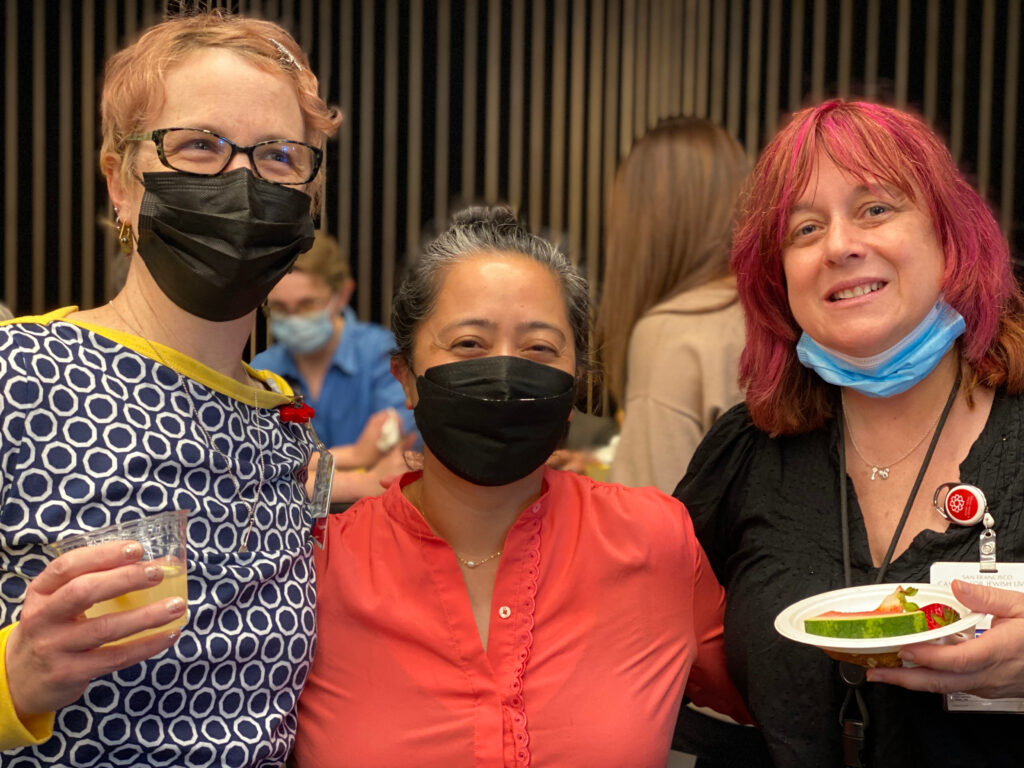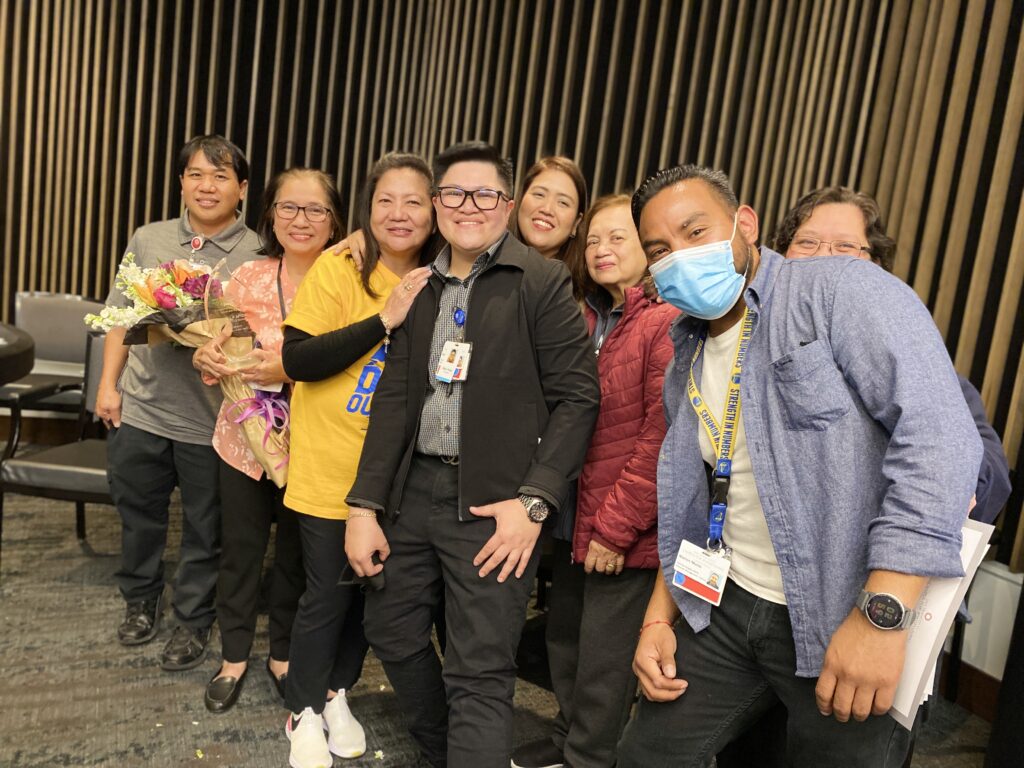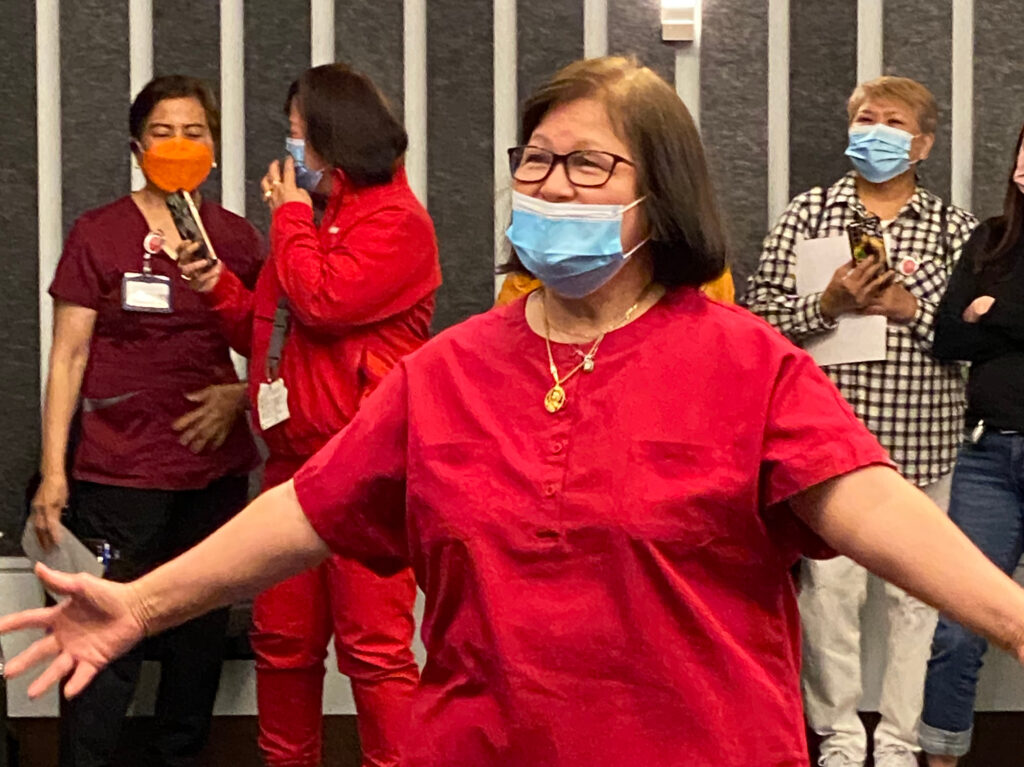 From 5 years to 30 years, numerous employees from departments ranging from nursing and life enrichment to IT and operations celebrated service anniversaries this year and were presented with a pin and a bonus based on number of years of service.
A special award was presented to Frieda Saenz, Beautician in the Jewish Home & Rehab Center, as the employee with the longest tenure. Frieda has been caring for residents and helping them look and feel their best for 49 years.
Their longevity and dedication are a powerful testament to the enjoyment and sense of purpose our employees glean from providing compassionate care for the older adults in our community and being an integral part of our mission to enrich the quality of their lives. Without exemplary staff members, we couldn't do what we do and San Francisco Campus for Jewish Living would not be the wonderful place it is.
The highlight of the days' festivities was the announcement of our BRAVO Employees of the Year.
The BRAVO Employee of the Month and Employee of the Year awards were established to publicly acknowledge employees who demonstrate outstanding performance. Employees can be nominated by their supervisors or colleagues and the BRAVO committee selects winners based on the particulars of the nominations. Employees of the Year are selected from the Employees of the Month in that year.
Employee of the Year Awards recognize those who consistently perform beyond the call of duty to improve service to residents, who exemplify professionalism and dedication and embody the quality of our community values, and who make outstanding contributions of significance to SFCJL and our mission. In addition to being recognized at our annual celebration, winners receive a monetary gift, extra days of paid time off, and a Flame Award.
This year, our BRAVO Employee of the Year winners are: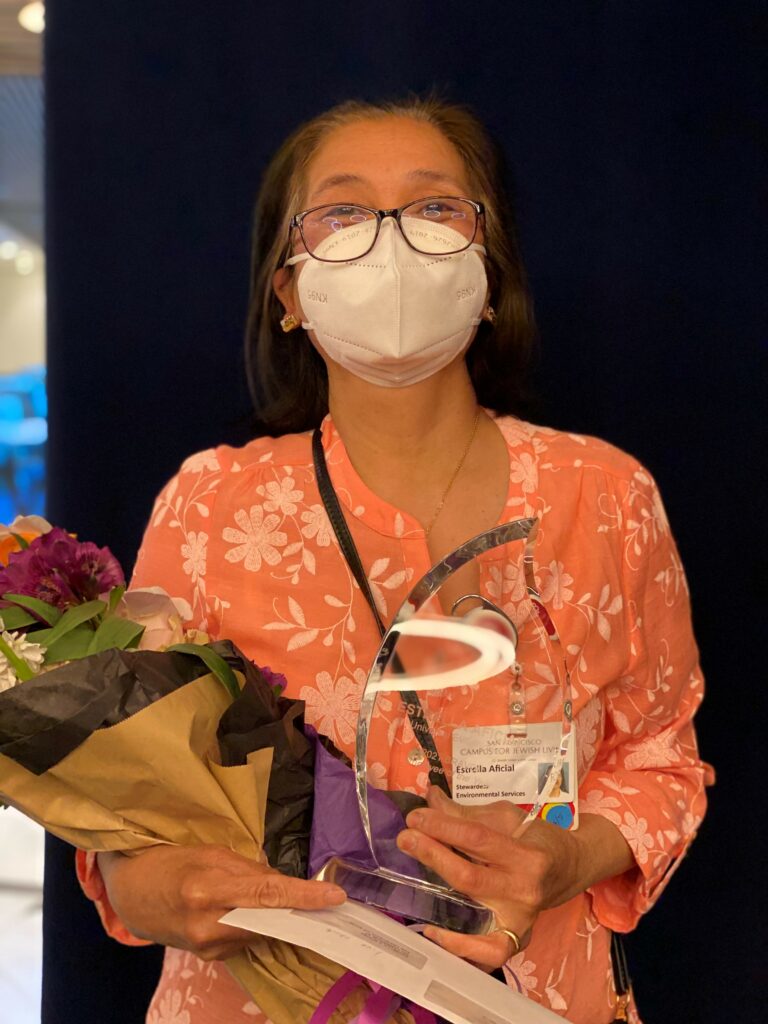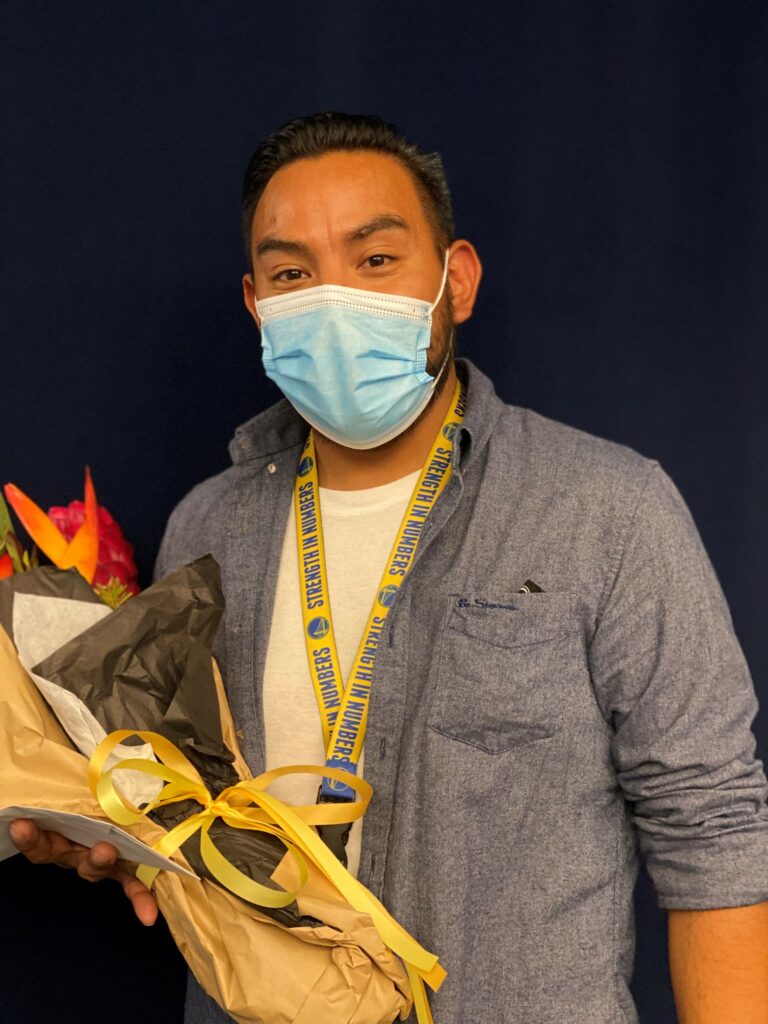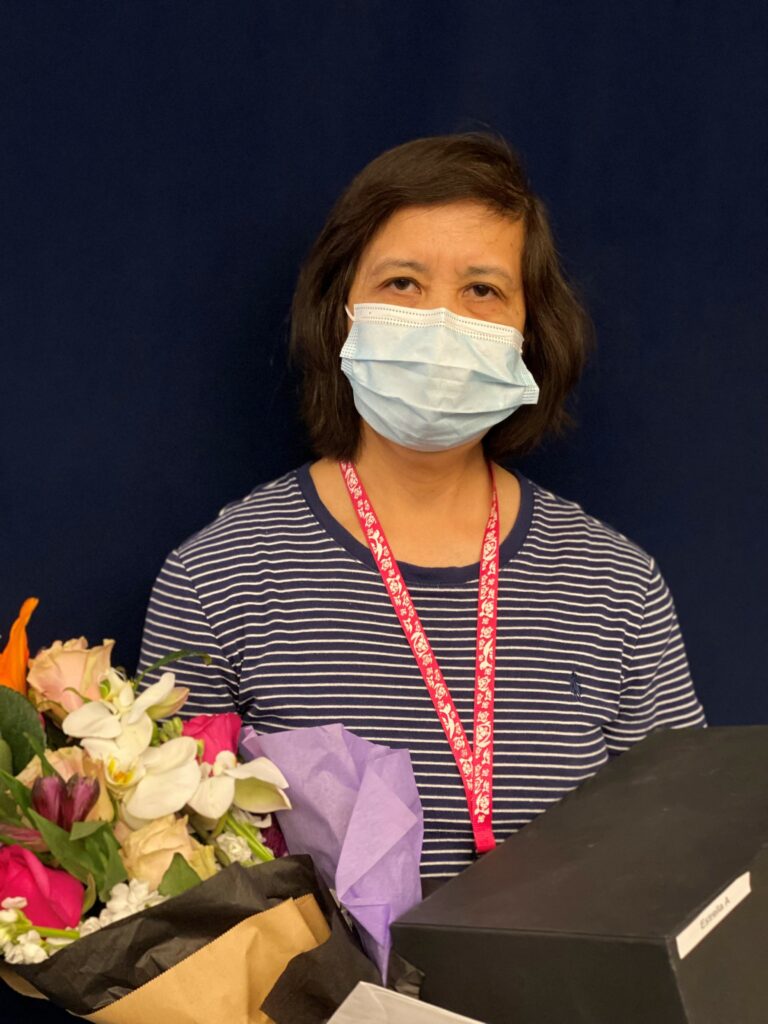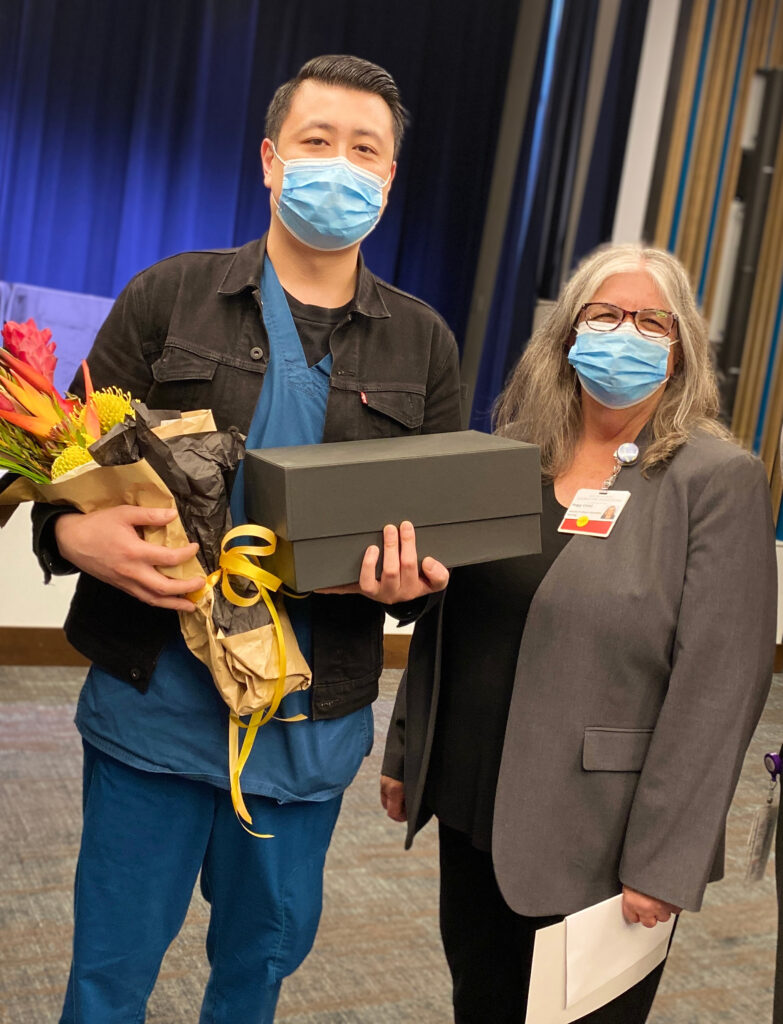 For many years, our BRAVO awards program has been underwritten by donors Dana Corvin and Harris Weinberg. Their generous support makes it possible for us to recognize our employees in this way. We are ever grateful for their belief in the invaluable nature of the life-changing contribution our employees make and the role they play in achieving our mission.