Art has always been an important part of Esther Mugar's life. A native New Yorker, Esther grew up in the Bronx as an only child and remembers how artistically inclined her mother was. "My mother was a housewife because that was how it was back then, but she used to paint whenever she could," says Esther, who showed an interest in drawing from an early age. That interest blossomed when she enrolled at Hunter College in New York City to study design. Esther's experience in college had a meaningful impact on her life and career. "Many of my teachers were professional artists who exhibited in some of the many trendsetting 57th street galleries" explains Esther. "A few went on to become icons of the New York art world of the 1960s."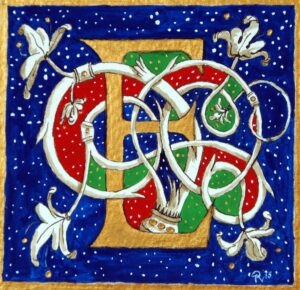 During her junior and senior years, Esther enjoyed a variety of elective courses including watercolor painting, advertising art, interior design, photography and clothing design. A particularly challenging assignment was to create an illuminated manuscript on parchment using techniques perfected in the Middle Ages. "Every line needed to be perfect. There was no room for error," she adds.
Pictured left: An example of an illuminated manuscript (Source: Goimages Online)
Upon graduating from Hunter College with her BFA, Esther moved to San Francisco in the late 1960s and worked in the fast-paced advertising department at Macy's. "Back then, it wasn't like today where everything is digital. If the type or photos for an ad had to be altered, it had to be done by hand with drawing materials and the airbrush," Esther shares. "The account executive would come by and say, 'This is for the Sunday paper' and it got done on time and to spec but without the use of the technologies that are available today!"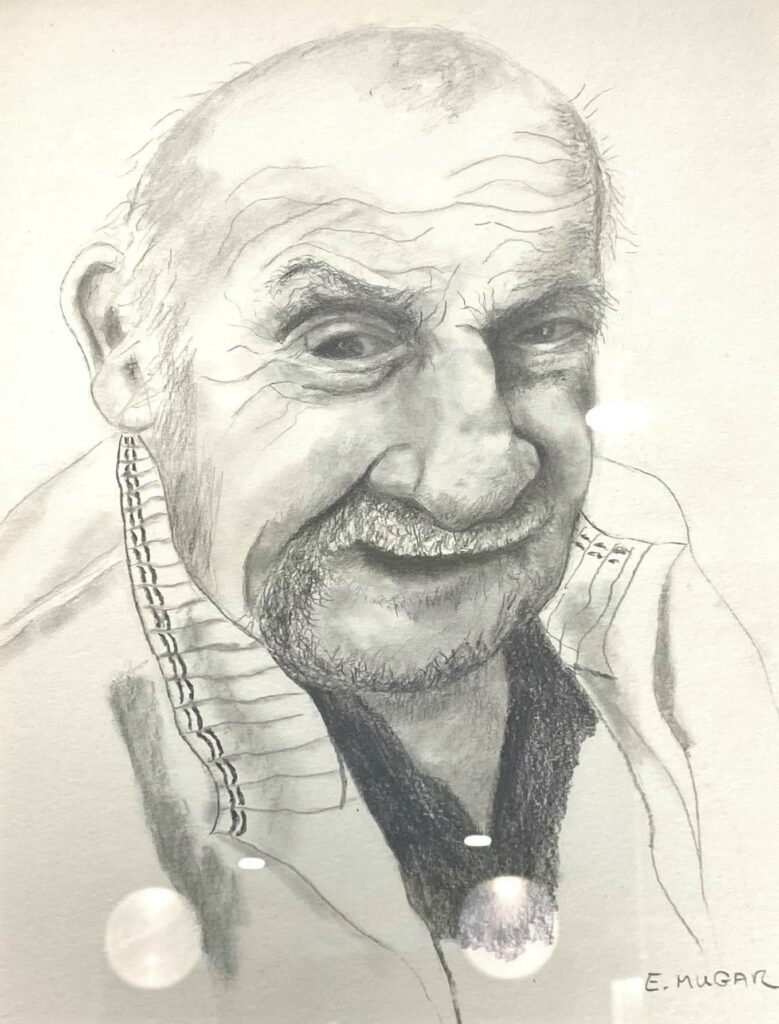 After Macy's, Esther went on to work for the San Francisco Unified School District (SFUSD), teaching art to students across the city. She also worked as a freelance artist and photographer, which encompassed both fine art photography, client work such as professional headshots, and stock photography.
Pictured left: "Fred" by Esther Mugar (pencil)
Esther experienced a massive stroke in 2018 that resulted in her needing a wheelchair. She didn't let that stop her from painting and drawing. In October 2020, during the peak of the pandemic, Esther moved into the Frank Residences soon after the building opened. At Frank, she has forged ahead with her art, creating stunning pieces in different mediums ranging from collage to watercolor. She feels lucky to be able to continue doing what she loves, despite the hurdles she has faced. Below, in her own words, Esther shares more about her love for art, advice for the art-curious, and what inspires her.
In Her Own Words
What inspires you to create?
In all honesty, I get bored very easily and I need some variety. I like experimenting with different art mediums and approaches to mix things up.

What would you tell someone who wants to try their hand at art but doesn't know where to start?

Put a pencil to a piece of paper and just draw. If the result is awful, turn the paper over and try again. If it's still awful, throw the paper away and start over. Remember, it's just a piece of paper!
Why is art important, from your own perspective?
Because it balances you—no matter what's going on in your life, if you can see the beauty in something, it will get you through.
Pictured left: "Frida" by Esther Mugar (colored pencil)
Most of Esther's artwork in Byer Square is available for purchase. More paintings can be seen in the Art Studio at SFCJL by appointment. Please email emugar@gmail.com to learn more.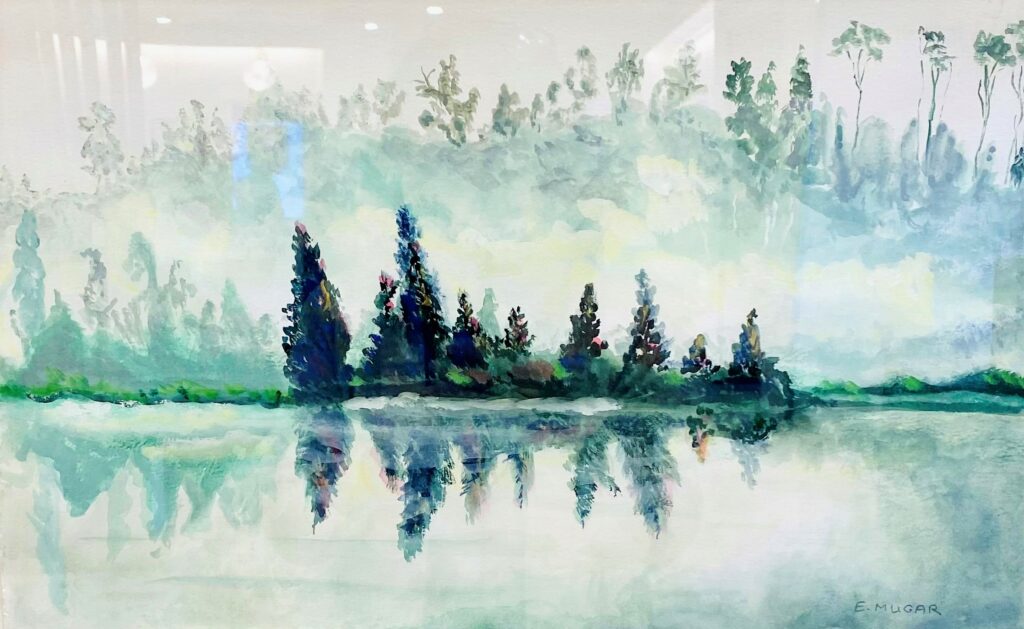 Pictured left: "Lakeside Mist" by Esther Mugar (tempera)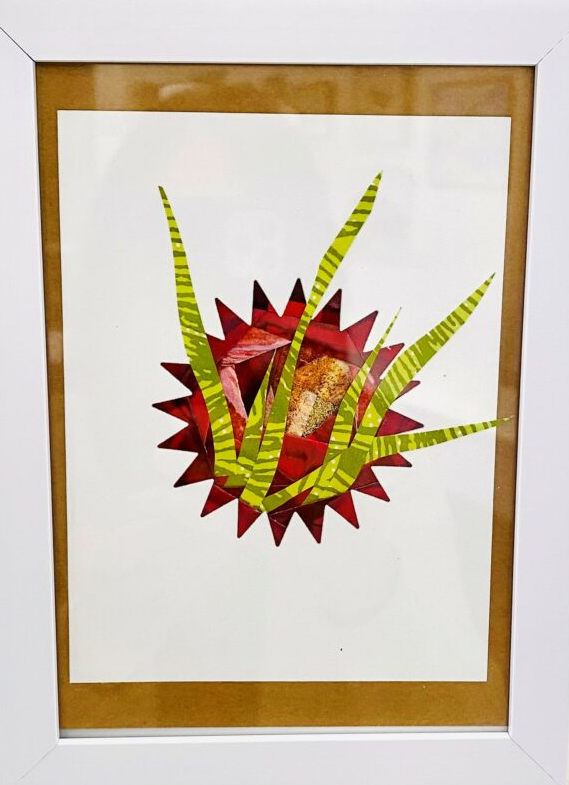 Pictured left: "Germination" by Esther Mugar (paper craft)