by Katherine Tick
Living Our Jewish Values is an initiative we launched earlier this year to enrich the spiritual experience for residents and their families, staff, and volunteers, by aligning ourselves with the Jewish values that are the foundation of our organization. When we observe holidays and cultural moments of note while connecting them to the values that ground our work, not only are we activating Jewish life on campus but we also are creating a kind of 'meeting place' wherein all of us can expand our understanding of and appreciation for the universality of these ideas. Celebrating as a community within this space of shared understanding enriches the experience for everyone.
JUNE – From Generation to Generation
With a plethora of meaningful celebrations filling the month of June, we chose the Jewish value of L'dor v'Dor, From Generation to Generation. Learning from those who have come before us is a gift to be celebrated and acknowledged. We did this with great energy and enthusiasm across the San Francisco Campus for Jewish Living (SFCJL).
PRIDE
We celebrated PRIDE all month long with a deep commitment to honoring the history of the gay rights movement and those who demonstrated and took personal risks to ensure a better future for those who came after them. Some residents viewed documentaries exploring the impact of certain LGBTQ 'influencers': Pete Buttigieg, Billie Jean King, and Harvey Milk. We also screened LGBTQ-focused films, which were very well received. Who can resist singing along during Priscilla Queen of the Desert or cheering for the just-out young hero in Love Simon? Drag Queen Bingo was a particular hit and we were all wowed by San Francisco's beloved Elsa Touche, who brought lots of bling and good laughs! We also celebrated Rainbow Day with colorful clothing, rainbow cupcakes, and more bling.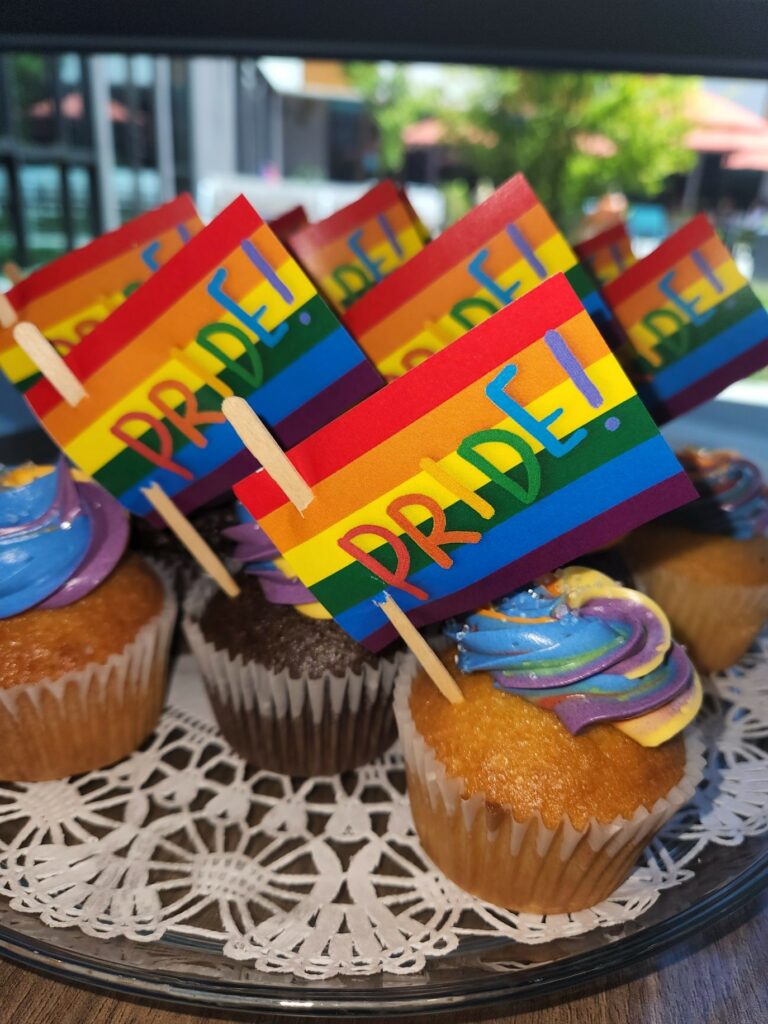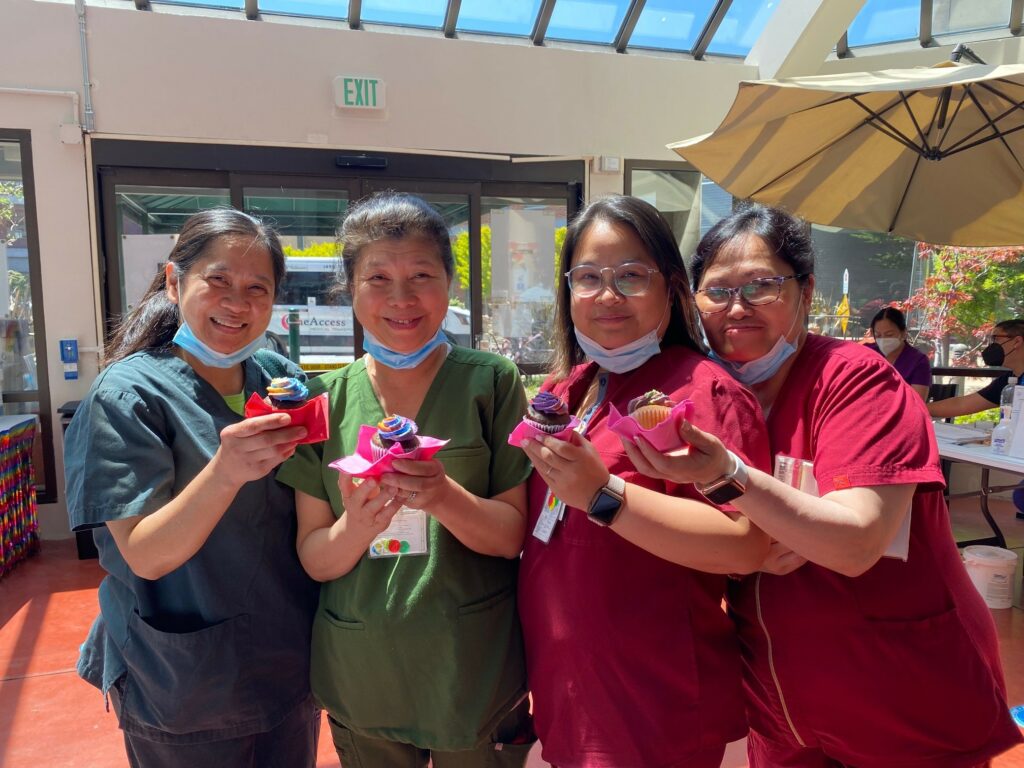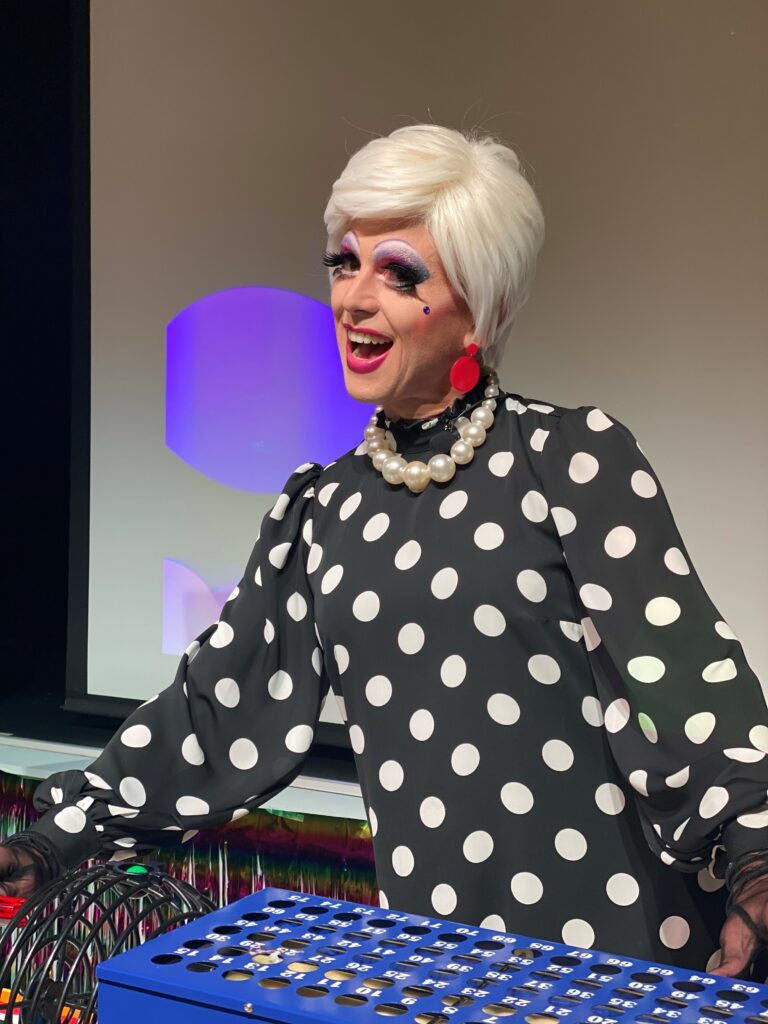 SHAVUOT
Our Jewish Life and Life Enrichment teams led us through Shavuot, a Jewish holiday that commemorates Moses receiving the Ten Commandments at Mt. Sinai and the eventual entry into the 'land of milk and honey' (Israel) for the long-wandering Jew. With blessings and enjoyment of dairy-infused treats, our residents re-imagined their own entry into Israel.
FATHER'S DAY
What better day is there than Father's Day to appreciate all we learned from the generations who came before us? Residents shared memories and visits from family and friends and all of our resident "fathers" received gifts of chocolate cigars. In the spirit of some traditional Father's Day fun, we also set up a putting green in the Helen Diller Family Foundation Fountain Courtyard. And yes, competition ensued!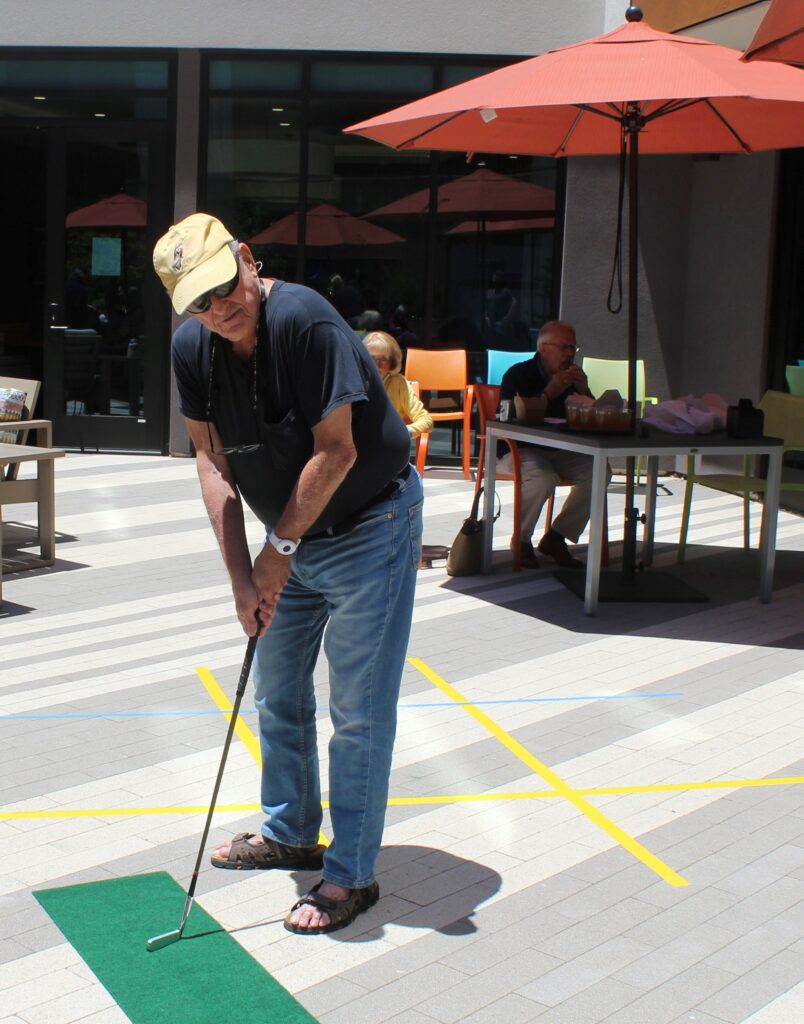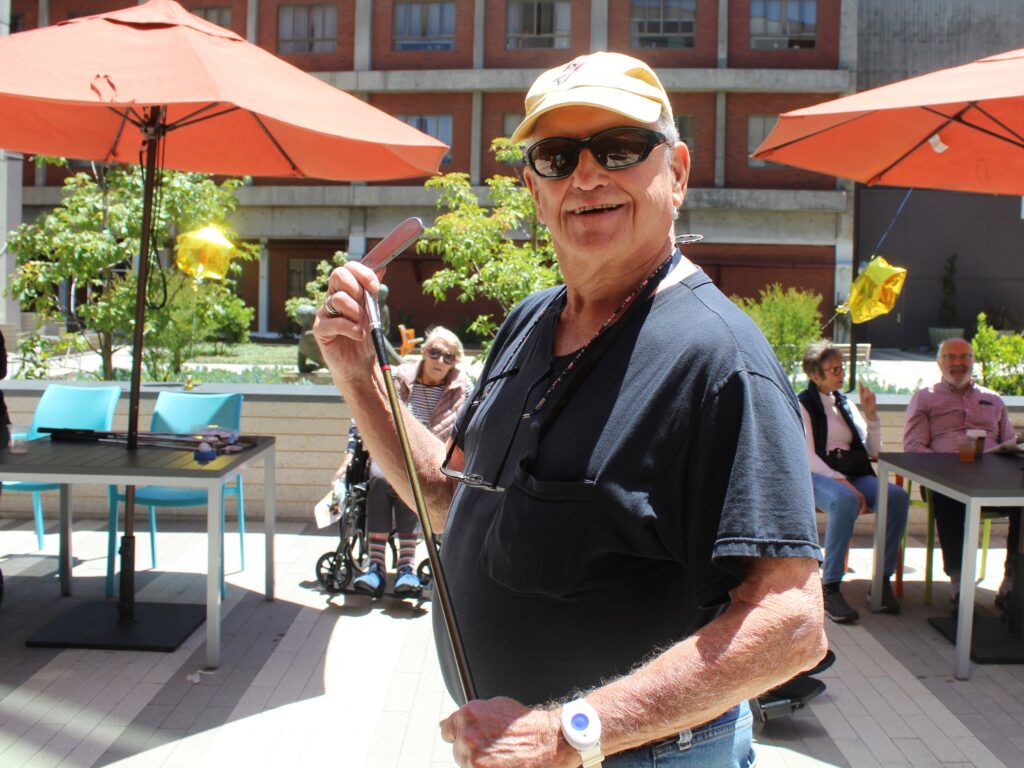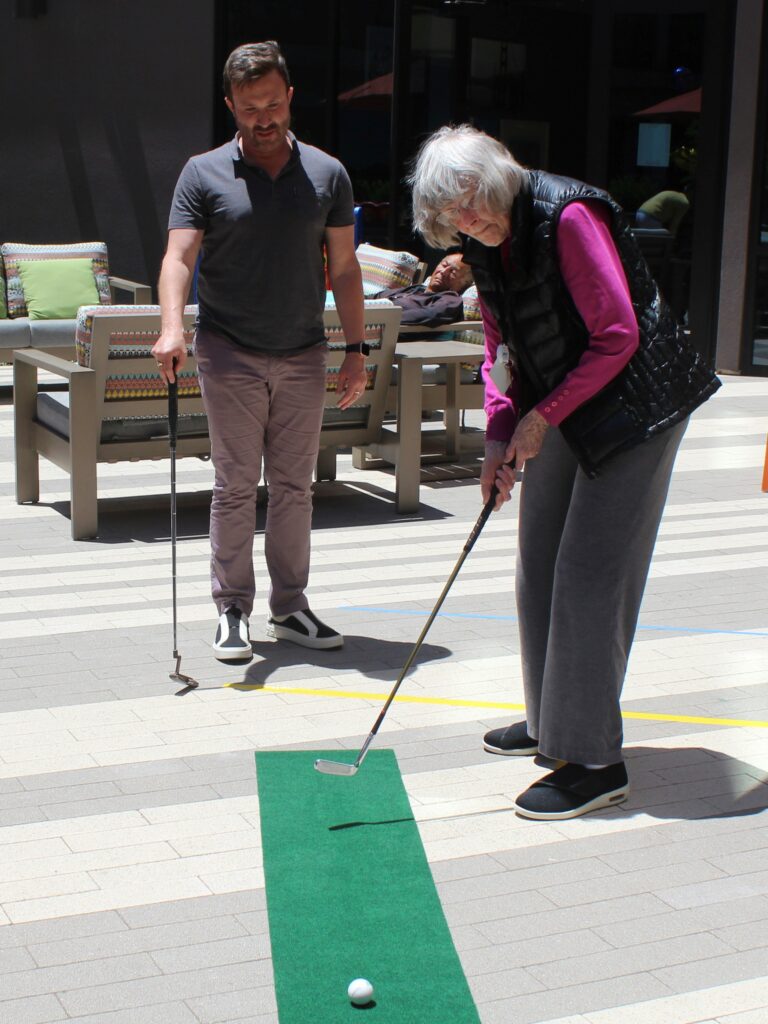 JUNETEENTH
Celebrating Juneteenth as a national holiday for the first time this year, we held a variety of programs to teach us about the history of this critically important day and movement and to honor those who came before us and enabled us to live in a safer and more equal society. And we are motivated to continue to make the world the better place, knowing our work is not yet done.
---
Our Jewish value for the month of July is HERUT or FREEDOM. Through celebration and study, we will fulfill an important value in Judaism which understands that true freedom is not the absence of bondage, but the presence of justice and purpose. Martin Luther King, Jr. paraphrased the prophets when he wrote that "We are caught in an inescapable network of mutuality, tied in a single garment of destiny."
Learning more about the 14th Amendment will be a key focus throughout the month, including a deep dive into the Civil, Women's, and LBGTQ Rights Movements. We also are holding conversations about gun control, Roe vs Wade being overturned, and other pertinent topics that touch upon our lived freedoms.
It is because of our Jewish identity that we work to ensure a supportive and caring spiritual environment for all residents, patients, and their families, regardless of their religion.
Learn more about the ways you can support our Spiritual Life Program.