From canine volunteers Frankie (featured in Jewish Senior Living Magazine 2010/11) and Boudreaux (featured in Jewish Senior Living Magazine 2014/15), our long-time tortoise-in-residence Elliot Shellman, and various tenants of the Jewish Home's beloved bunny hutch to current furry inhabitants of Frank Residences and friendly, four-legged office mates, San Francisco Campus for Jewish Living has been a pet-friendly place for many years. We have a certain bunny-loving benefactor to thank for that.
Lulu, an adorable and well-behaved Pekinese mix, is one in a long line of Jane Burrow's dog friends. But to the Jewish Home, the variety of birds, rabbits, and other 'pets' that have kept company with residents for almost two decades now may be attributed to Jane's love for dogs.
It was Jane, of blessed memory, who was the programs' staunchest advocate when, some 20 years ago, Sherie Koshover, then director of Corporate Planning, lobbied then executive director Jerry Levine to allow assorted animals (fostered through the San Francisco's SPCA animal-assisted therapy program) to be housed at the Home for the welfare and benefit of residents, staff, and visitors.
Jerry and Jane had go-rounds, but ultimately, she prevailed and convinced him a small menagerie would be an excellent addition. In her honor, Sherie named the first animal—a rabbit—Jane
Excerpt from "For The Love Of Jane," Jewish Senior Living Magazine 2008/2009
Jane Burrows, as a volunteer photographer, chronicled many years at the Jewish Home. Her husband, Sumner Burrows, was a member of the board of directors. The Burrows family established two funds at the Home, one to enrich the holdings of the library, the other to promote the continuing professional education of the Home's nursing staff.
---
Today, the tradition of welcoming pets on campus continues.
Our recent campus renovation included the installation of a dog park—dedicated in loving memory of the Edward J. and Patricia P. Greenwood Family Dogs—located next to the new grand entrance in the Helen Diller Family Foundation Grand Entry Park. Residents in our new assisted living apartments, Frank Residences, are welcome to bring their pets, and many of them have! We are home to several resident dogs and cats. And to the delight of residents and staff alike, several of our staff members regularly bring their dogs to the office.
Of course, no story about the many pets of SFCJL would be complete without mention of our tortoise-in-residence, Elliot Shellman. Elliot has been living in the Jewish Home since the 1980s. He is our longest resident! While Elliot has held many roles during his tenure with us, his favorite is resident greeter.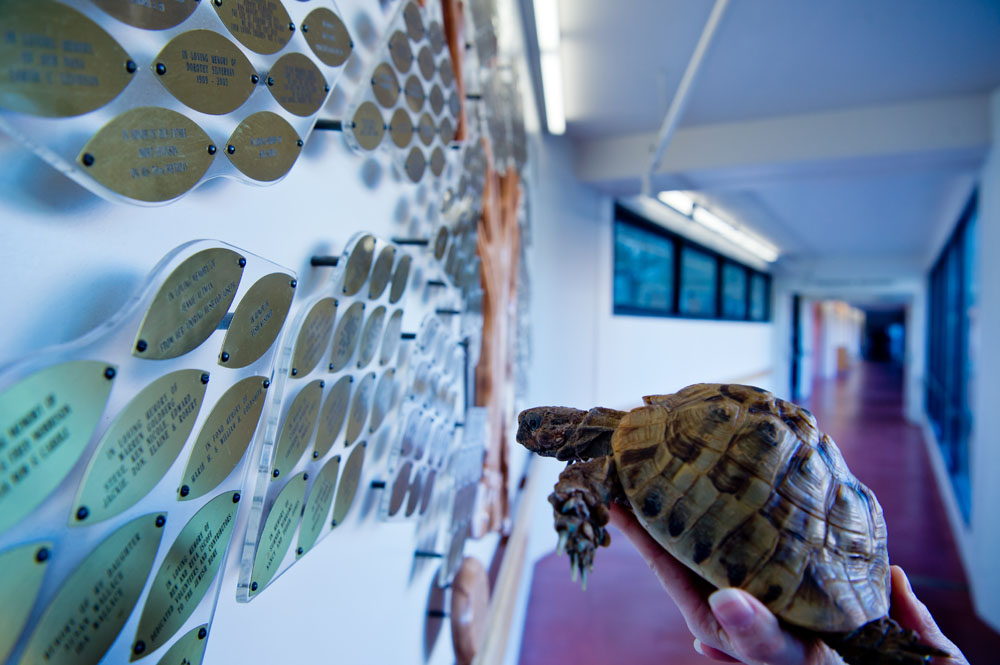 Thanks to Jane Burrows and the numerous animal lovers who have followed in her footsteps, pets will continue to enrich the quality of life of our residents—and the entire extended SFCJL family—for many years to come.
---
Please enjoy this selection of photos of the many pets of SFCJL.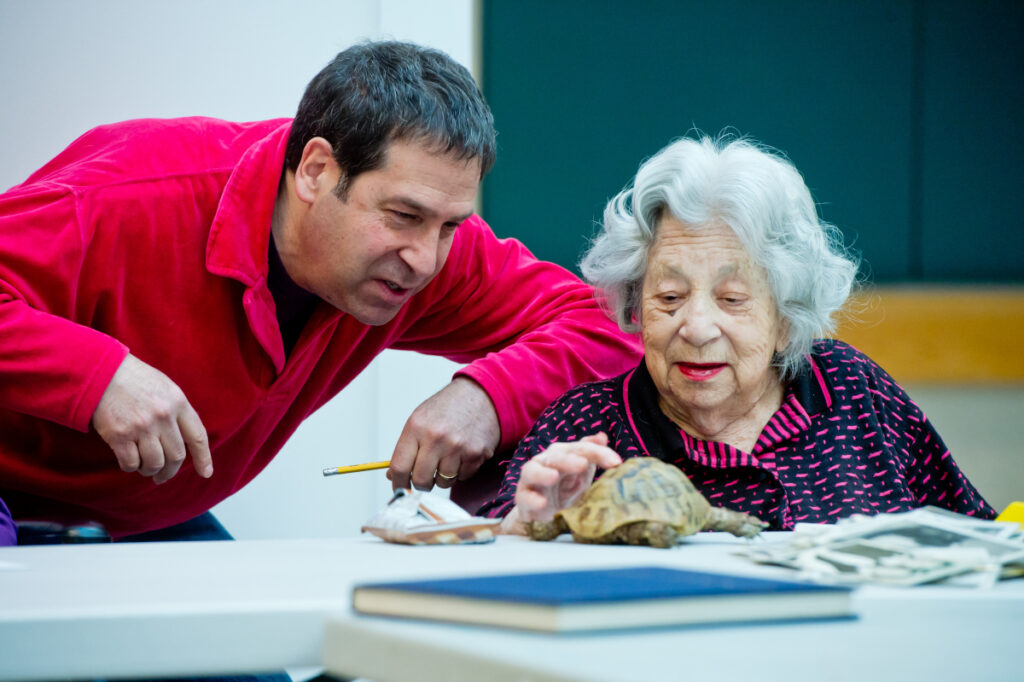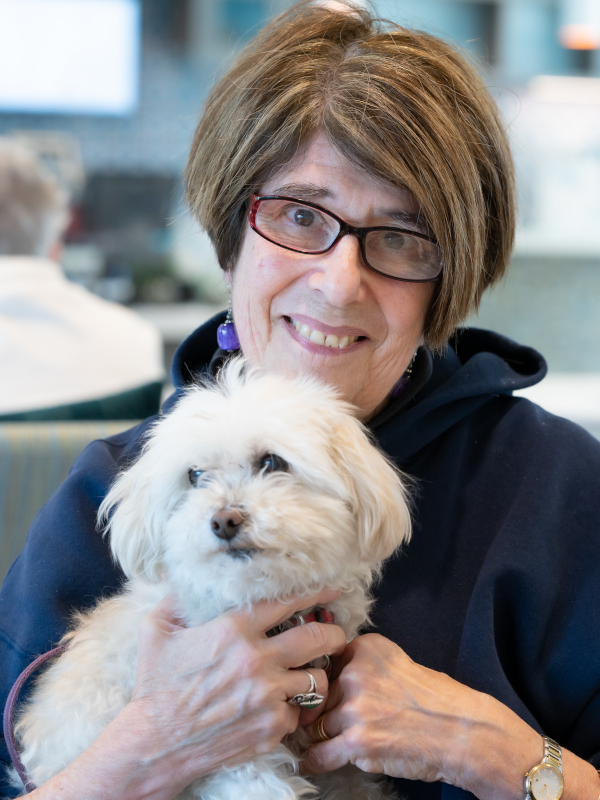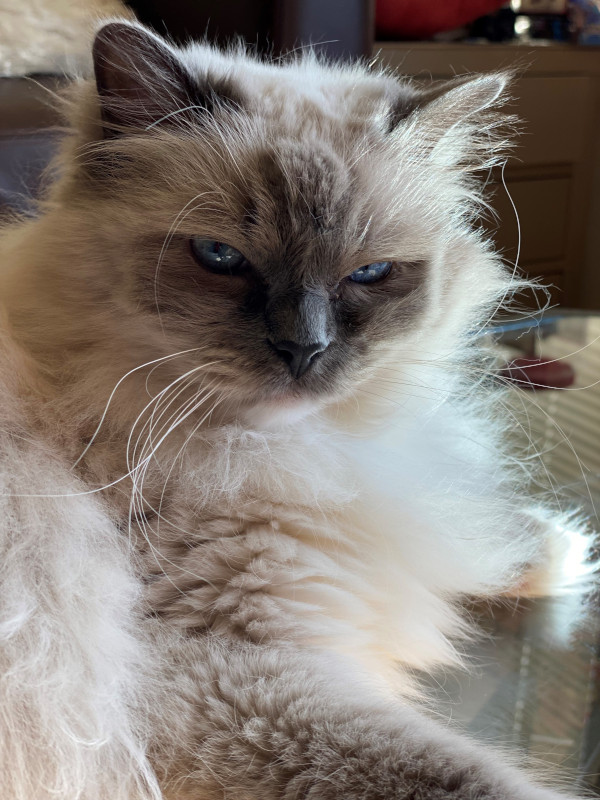 ---
The dogs on our Organizational Advancement team.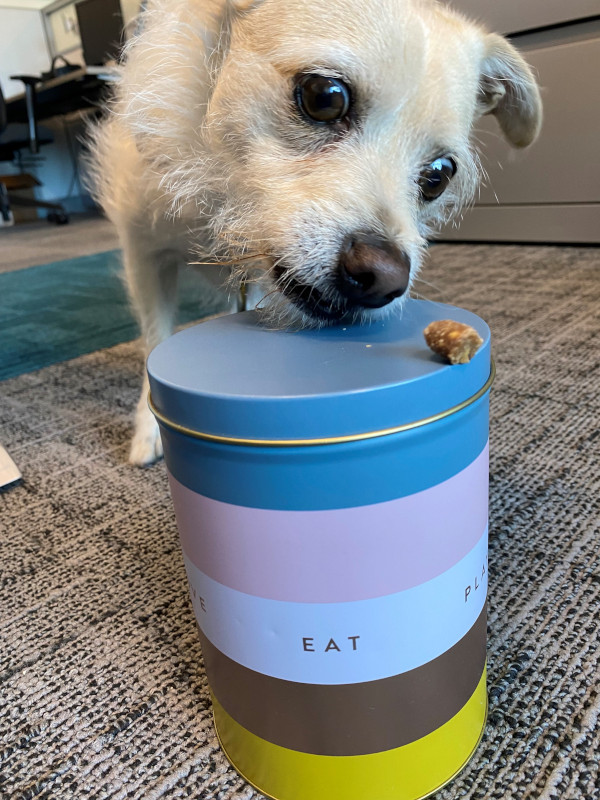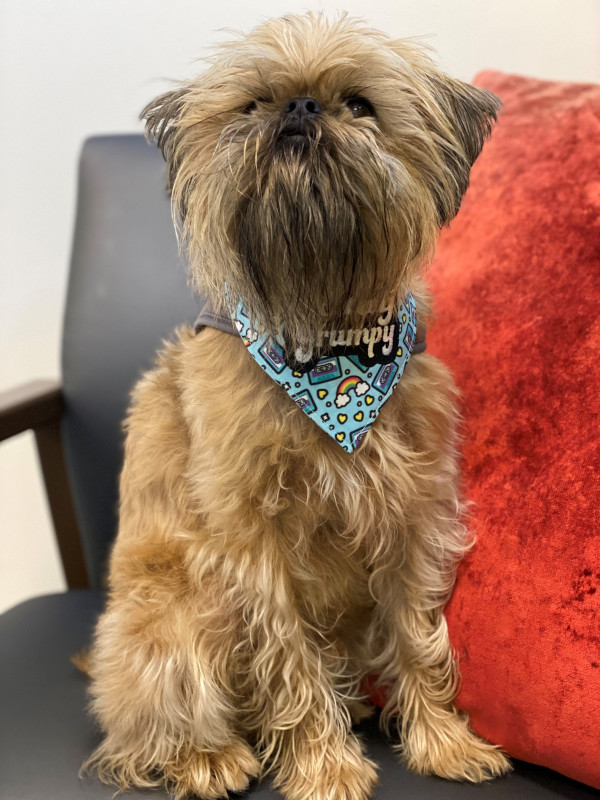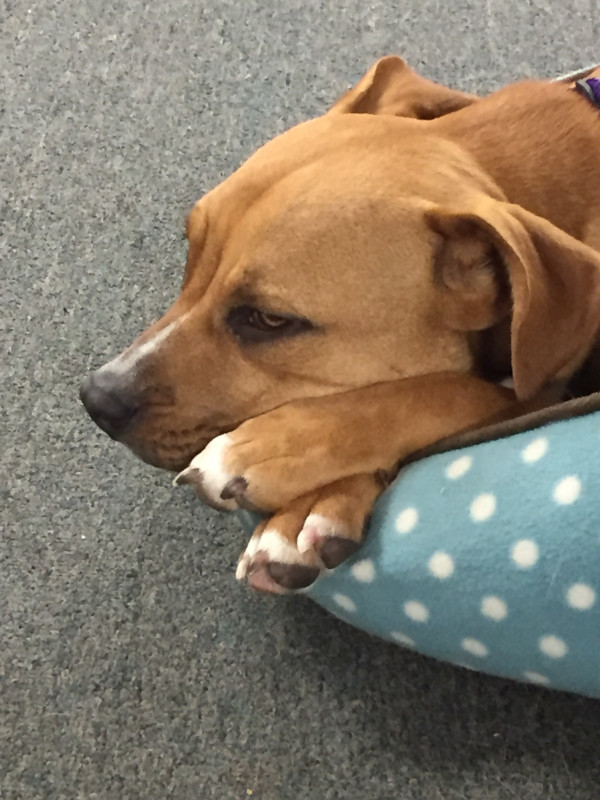 ---
Dogs on our nursing team.